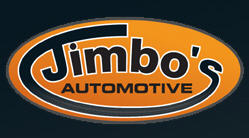 Jimbo's Automotive is a family-owned and operated business established in 2006. We pride ourselves in providing customers with quality services and repairs on 4×4 vehicles and cars by trustworthy and experienced mechanics!
Proprietor James Loftus has more than 15 years of experience that covers all aspects of mechanical repairs and maintenance on Australian, European and Japanese vehicles.
Employees of Jimbo's Automotive are chosen from the highest calibre available in today's marketplace and you can be assured that Jimbo's Automotive always uses quality parts to ensure the greatest reliability of your transport!